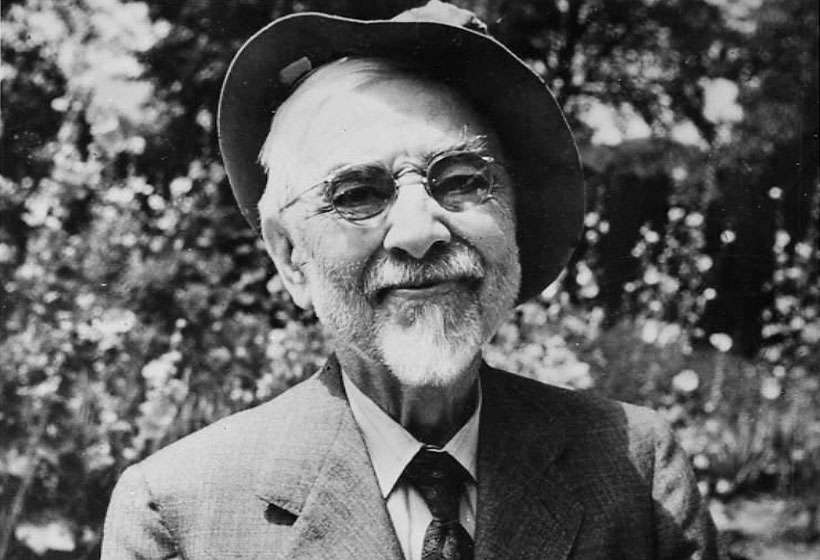 Born in Bridgeport, Ohio, Joseph Sharp was regarded as the "father of the Taos Art Colony," and was known for his Indian figure and genre painting as well as for exquisitely colorful landscapes.
He was one of the first Caucasian artists to visit New Mexico, arriving in Santa Fe in 1883.  He was also a visitor to Alaska, being one of the early artists who visited there after the purchase of the Territory.  Although Sharp was completely deaf from a childhood accident, he reportedly had a cheerful nature and was an avid traveler, always seeking learning experiences about other cultures.
From childhood he was interested in Indians, and at age fourteen, because of his deafness, left public school to study art in Cincinnati at the McMicken School and the Cincinnati Academy of Art.  His studio was in the same building as that of Henry Farny who gave him books on Pueblo Indians.
At age 22, Sharp went to Antwerp, Belgium where he studied with Charles Verlat, and two years later he began traveling the American West, going first on a sketching trip that included Santa Fe, places in California, and north to the Columbia River.  He did numerous paintings of Indian figures to record their disappearing culture.
In 1886, he returned to Europe for more study and enrolled at the Academy in Munich with Karl Von Marr.  He also traveled with Frank Duveneck, famous Cincinnati artist, through Spain and Italy.  From 1892 to 1902, he taught classes at the Cincinnati Art Academy, and from 1895 to 1896, attended the Academie Julian in Paris where he met Ernest Blumenschein and Bert Geer Phillips, who later joined him in Taos.
In 1893, Joseph Sharp first went to Taos, and his sketches from that trip were published in Harper's Weekly.  He began making summer trips West to sketch Indians, and in 1902, he painted in Arizona, California, Wyoming, and Montana.
An admiring President Teddy Roosevelt had a studio built for Sharp at the Custer Battle Field site.  From there Sharp traveled throughout the Plains to paint about 200 portraits of living Indians who had been in that battle.  To achieve these paintings, he endured much severe weather and physical hardship.
By 1912, Sharp was a permanent resident of Taos, living across from Kit Carson's homesite and painting many of the Pueblo Indians in their daily activities.  His longtime close friend and model was Jerry (Elk Foot) Mirabal, who, dying in 1980, lived to be 110.  Sharp continued to travel, going frequently to Hawaii and California during the winters where he completed numerous floral landscapes.
He also stayed in close touch with his hometown of Cincinnati, where he relied upon friends in the Cincinnati Art Museum for canvas and certain types of paint, and in December, 1915, he held the first of fifteen annual Christmas exhibitions there.
He died in Pasadena on August 29, 1953.
His Indian paintings are prized for their detailed accuracy, and many of them are in the collection of the Department of Anthropology at the University of California, Berkeley.