Born in El Paso, Texas in 1957, Jim's connection to the southwestern landscape is innate. With his evocative paintings, he hopes to share with the world what he sees and feels of this land.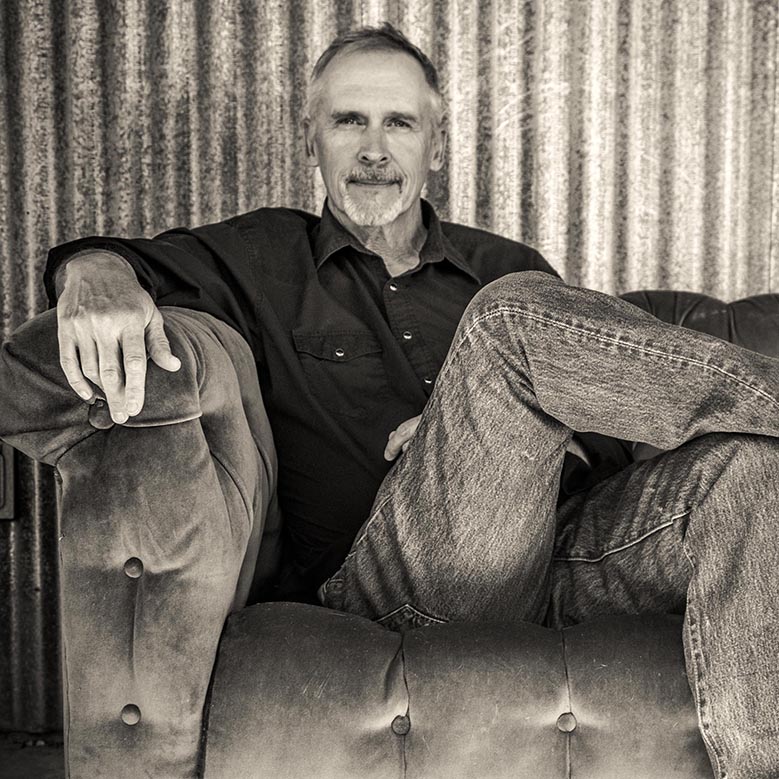 Jim was raised in the suburbs of Dallas until graduation from high school in 1975, served a stint as a Marine, and then pursued and received a Bachelors of Fine Arts from the University of North Texas in 1987. He then enjoyed a successful career as a graphic artist and art director in Texas and Colorado for many years, until his passion for art led him to Santa Fe in 1997 and his attention shifted to oil painting.
"I enjoy the challenge of expressing this world with the limited tools of canvas and paint. I try to paint directly and simply because I just like the look of a simple brush stroke of color. I find it to be the best way to emulate Nature, which is …despite it's seeming complexity … in of itself, simple and direct. When applied with feeling, there is a beauty in that daub of paint that is beyond anything I could hope to invent."

"Painting is also a discipline and a meditation. It's a time to observe, inside and out. It's a time to take a deep breath and feel the underlying quiet heartbeat that drives this harried life. It's at these still moments that I can enter into a different place and feel the rhythms, flows, and movements of a deeper nature."
Jim lives in Santa Fe with his wife Gaia, and their dog Maggie, where he enjoys living and painting full time. Jim's paintings are included in private collections around the world.
Education
BFA in Advertising Art from North Texas State University
Sculpture workshop with Lincoln Fox
Plein Aire Oil Painting workshop with Barry McCuan
Sculpture workshop with Kevin Sears
Plein Aire Oil Painting workshop with Bill Gallen
Exhibitions
October 2012 "7" Contemporary Art Exhibition, Lena Street Lofts, Santa Fe, New Mexico, US
September 2011 "Hollyhocks and Sunsets" Two Person Show, John B. Strong Fine Art, Santa Fe, New Mexico, US
March 2009 "Recent Paintings" Las Chivas Coffee House, Santa Fe, New Mexico, US
January 2009 "Recent Paintings" Whole Foods, Santa Fe, New Mexico, US
Summer 2008 "Recent Paintings" Tesuque Flea Market, Tesuque, New Mexico, US
March 2008 "Recent Paintings" Las Chivas Coffee House, Santa Fe, New Mexico, US
Showing 1–16 of 228 results