Robert Edward Reynolds began drawing and painting with his father Robert S. Reynolds, an accomplished transparent watercolorist. His love for art brought him to Colorado State University where he received his bachelors' degree, and later to Santiniketan India where he earned his M.F.A. He then traveled extensively, painting and presenting his work in exhibits around the world in cities including: New Delhi, Soul, Hannover, Bangkok, Tokyo, Denver, New York, Taos, and Santa Fe.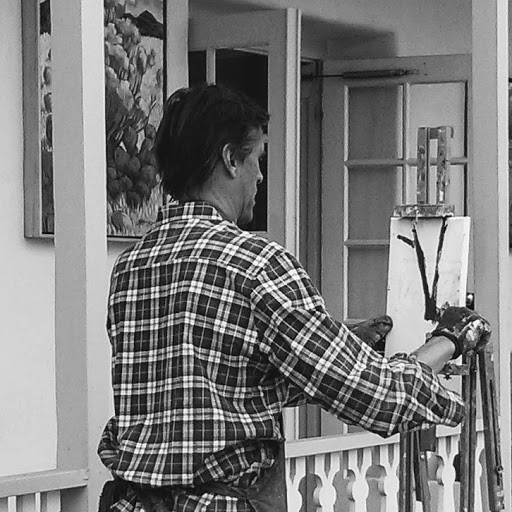 Inspired by the wide open vistas, and mix of Native American and Spanish cultures, he, his wife, Malabika, and their 14-year-old son, made their home 50 miles north west of Santa Fe amid at the pinion-covered hills and arroyos he has come to love.
He has a passion for the landscapes of the Southwest and enjoys taking his oils to sites along the River Chama, Vallecitos, or the Gorge of the Rio Grande to capture their rugged beauty through seasonal change. He paints most often en Plein Air, preferring to capture the natural light in his art.
"I hope to convey a sense of my passion for the landscape, the feeling of sunshine, the wind and the energy that fills the earth, the sky and me. I find it beautiful, powerful and mysterious – In this way painting becomes a way to try to understand the magic of the landscape" – Robert Reynolds.
Robert was featured in Southwest Art magazine (August 2015) as an Artist to Watch. The Editors' choice for up and coming talent.
Showing 1–16 of 221 results