S.M. Chavez (Sean Michael Chavez) was born under the high desert sky of central New Mexico where he has a visceral connection to the area's unique landscape and seasonal patterns that will forever be a part of him.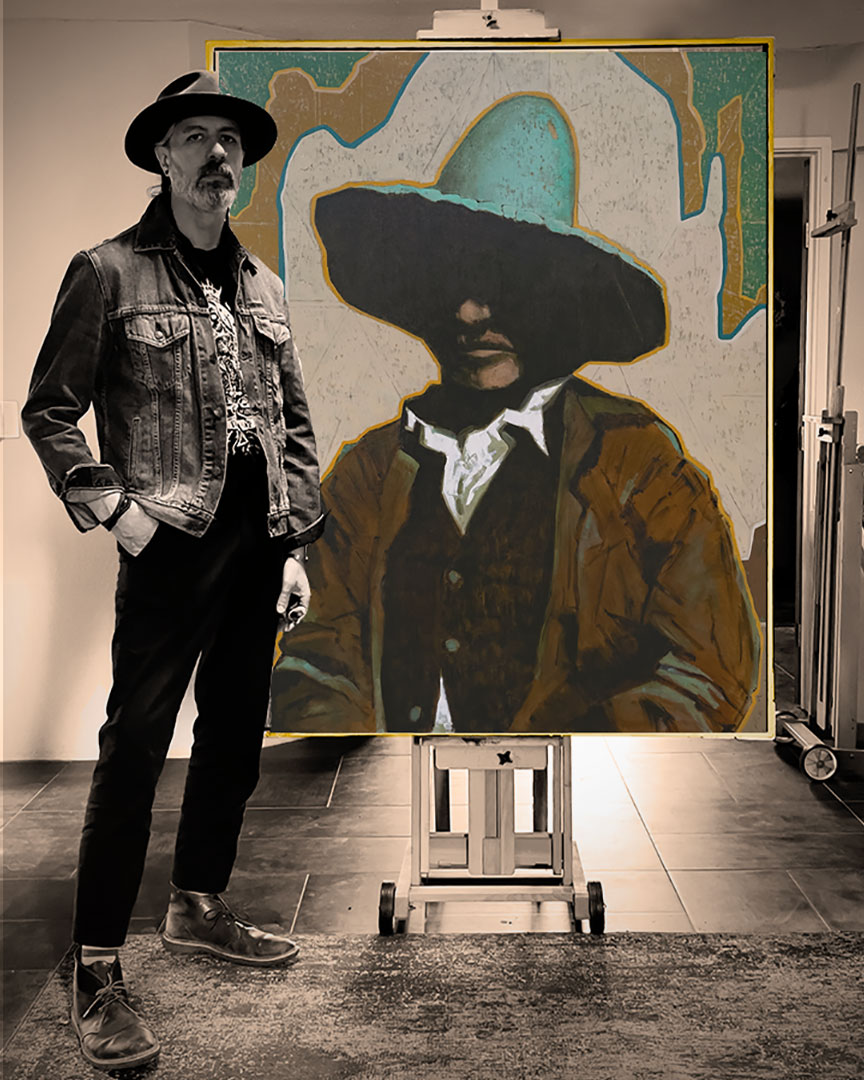 He has lived on both sides of the U.S.. First in Boston, Mass. and later in San Francisco, Ca.The former was critical to his early development as a painter with his nearly daily visits to the Museum of Fine Arts to view the works of Homer, Cézanne and Monet among others. In particular it was "Dance at Bougival," by Pierre-Auguste Renoir that he recalls setting into motion his first efforts as a painter.
He is a graduate of the Southwest University of Visual Arts where he graduated at the top of his class. A full year prior to his graduation he landed his first job with an advertising agency where he created concepts and artwork for national campaigns. He has since continued to work in the industry where he has received numerous awards for both traditional and digital artwork.
His current work reflects a deep admiration for the Western Masters while maintaining a firm footing within the zeitgeist of contemporary western painting.
"My newest work is as much about the universal patterns in Nature as it is about the subjects I've chosen. There a mystery to the universe, and I'm trying to get closer to it."

S.M. Chavez
Showing 1–16 of 164 results