🔍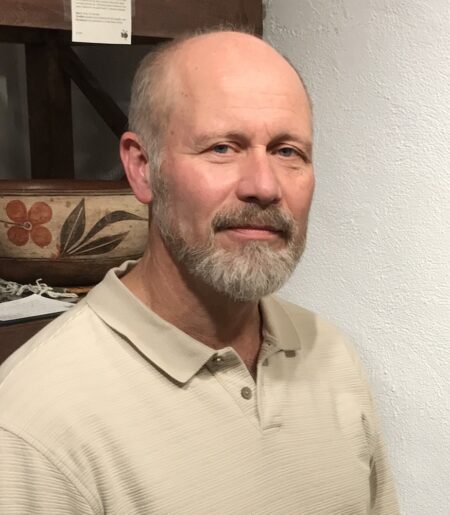 BIOGRAPHY
Rick Young's paintings bring the rural Southwest to life in vivid color, with a romantic, at times whimsical, eye. Evoking a sense of nostalgia for a pastoral life lived close to the land, they transport viewers to a simpler, more tranquil, world.
After earning a Bachelor of Fine Arts degree from Miami University (Ohio), Rick Young moved west to the mountains of Colorado. Over time, his focus shifted from high-country summits to find inspiration in the mesas and light-swept landscapes of the Southwest. Coming to know the land in all its moods and guises, he developed his own unique approach to capturing the Western landscape in oils.
While earning an MA in U.S. History at the University of Colorado at Denver, Rick researched the experience of one group native to the Southwest: the Southern Ute Indians. This work culminated in Rick's award-winning book, The Ute Indians of Colorado in the Twentieth Century (University of Oklahoma Press, 1997). Rick calls on his knowledge of the diverse peoples of the Southwest—Native, Hispano, and Anglo—to better depict the human imprint on this land. A strong theme in his work is this human element as a part of the landscape.
Rick's work has garnered awards at the Front Range Art Exhibit, the Santa Fe Trail International Art Show (Trinidad, CO), and the Romancing the Arts show (Castle Rock, CO), where his paintings won Best of Show in 2008, 2010, 2012, and 2016.
Rick lives in Castle Rock, Colorado with his wife, daughter, and two dogs.