Birger Sandzén (1871-1954) was a Swedish-American artist known for his landscape paintings and prints. He was born in Blidsberg, Sweden, and emigrated to the United States in 1894. Sandzén studied at Bethany College in Lindsborg, Kansas, where he later taught art for over 50 years.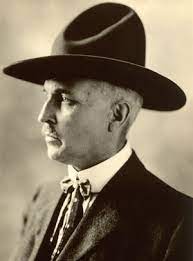 Sandzén's artistic style was characterized by bold colors and expressive brushstrokes, and his work often depicted the Kansas prairie, Rocky Mountains, and Southwest deserts. He was particularly drawn to the dramatic contrasts of light and shadow in nature and sought to capture these in his paintings.
Sandzén was also a skilled printmaker, creating woodcuts and lithographs that shared the same vibrant and dynamic qualities as his paintings. He produced over 200 prints during his career, many of which are considered masterpieces of the medium.
Sandzén's work has been exhibited extensively in the United States and Europe, and his paintings and prints are held in numerous public and private collections. In recognition of his contributions to the arts, Sandzén was awarded an honorary doctorate from Bethany College in 1951.
Showing 1–16 of 34 results