SOLD
🔍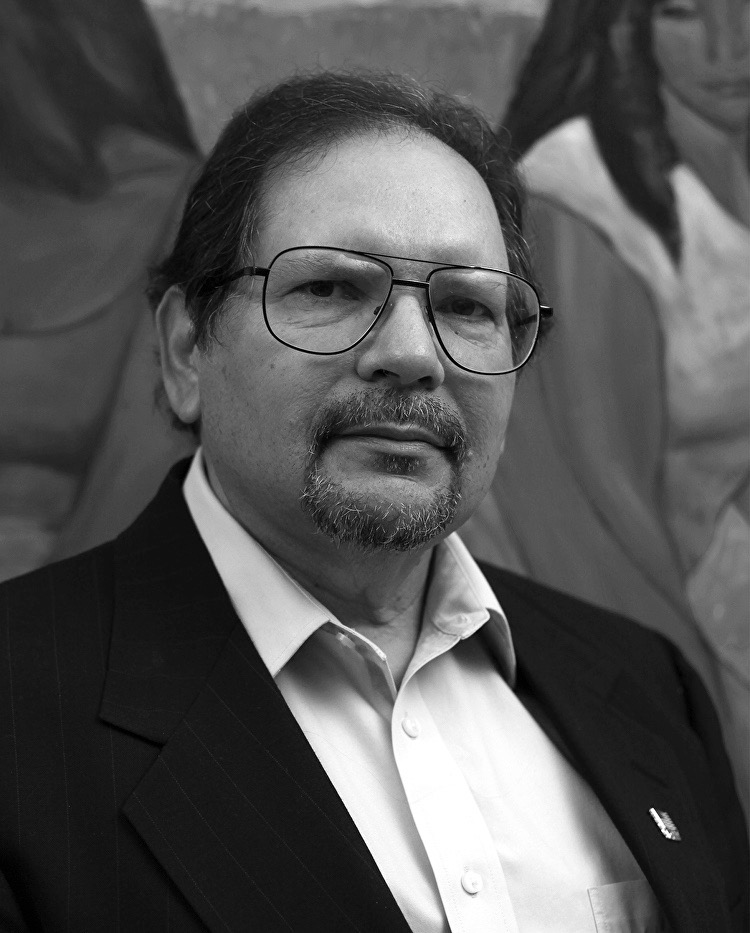 This item is no longer available. Please call 505-982-2795 or fill out the form below to see if we have a similar item.
Painting is my lifetime pursuit, a path of exploration and personal growth I have followed as a professional fine artist for over thirty five years.
Edward Gonzales is a painter from New Mexico, raised in Albuquerque. His art depicts the Latino and Southwest cultures. His career as an artist began early: at the age of four Edward's grandmother Remedios gave him colored pencils and paper to keep him occupied while his parents were at work. From then on the little boy grew up with a passion for drawing and painting. By providing him with the simple tools to create art Remedios opened his eyes to the world of art.
My family on my mother's side arrived in the United States from Mexico about 1916 and settled in southern New Mexico. My father's family came to Nuevo México in 1598 with the explorer Juan de Oñate. My observations of their cultural differences and similarities began when I was very young and became part of my understanding of who I am as a person and as an artist. I began creating art based on my cultural experiences as a way to express the universality of the human spirit.
Gonzales' formal art education began in junior high school and continued at the University of New Mexico. After four years of college he was drafted in the Army and sent to Vietnam. Being a soldier was a life changing experience. Gonzales returned home with a stronger commitment to his art, deciding that his paintings would celebrate life and express the beauty and vitality of Latino culture and the Southwest's iconic landscapes. He received a BFA in Studio Art in 1971.
Finding few venues for Latino artists early in his career, Gonzales founded the annual Contemporary Hispanic Market in Santa Fe in 1989 and the Hispanic Arts Building at Expo New Mexico in Albuquerque.
In addition to a larger body of art the artist promoted education for children through his special series of paintings on family literacy and education. They have been reproduced as bilingual posters which are marketed nationwide. A number of these paintings are in the permanent collection of the National Hispanic Culture Center's Art Museum (NHCC).
In 2004 the Albuquerque Public School Board named a new school Edward Gonzales Elementary in recognition of his contribution to art, education and Hispanic culture.
Gonzales is an art historian and co-author of an award winning biography, "Spirit Ascendant, The Art and Life of Patrocinio Barela" and illustrator of the classic children's book "The Farolitos of Christmas."
Awards and Honors
2020 – Honorary degree of Doctor of Fine Arts, University of New Mexico
2013 Governor's Award for Excellence in the Arts
2012 Zia Award, University of New Mexico, recognizing alumni for outstanding achievement in the arts in the community
2008 National Hispanic Culture Center, Albuquerque. Two man exhibition, "Caminos Distintos, The Art of Patrocinio Barela and Edward Gonzales."
2007 'Outstanding Hispanic New Mexican' award, joint session of the New Mexico legislature.
2006 American Association of Hispanics in Higher Education (AAHHE) "Outstanding Latino Cultural Arts Award in Higher Education"
2004 Albuquerque Board of Education names new elementary school for the artist.