S.M. Chavez – Avowing the Vaquero
🔍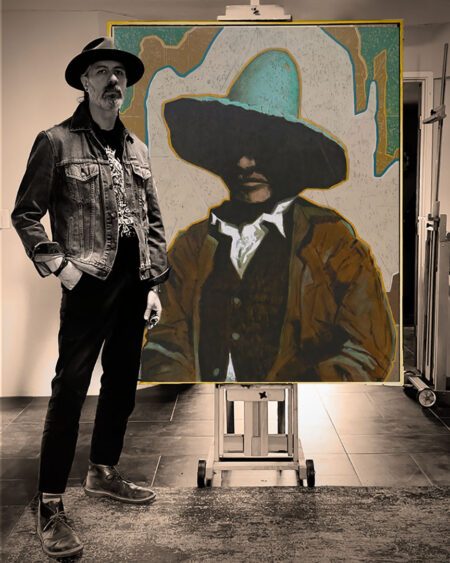 CONTEMPORARY WESTERN LANDSCAPES
S.M. Chavez (Sean Michael Chavez) is a proud native of New Mexico. Working in oil, the pivotal subject within his compositions is the Vaquero. The work is a marriage of old and new, nodding to historic masters such as the Taos Society of Artists as well as to the future of contemporary western art.
A soothing sense of color and exceptional design aesthetic places his work well within the spectrum of the best that contemporary western painting has to offer. Included within notable corporate and private collections, his next frontier will be within the collections of national art museums.
S.M. Chavez is represented by Santa Fe's Acosta Strong Fine Art on Canyon Road. His third show, titled "ICONS' will be opening in August, 2022. His first two shows at Acosta Strong were sold out.
Selected additional venues for 2022 include: Coors Western Art Show, National Cowboy & Western Heritage Museum, Albuquerque Museum of Art and The Couse-Sharp Historic Site in Taos, New Mexico.
His work has been published in several regional and national magazines including: Western Art Collector, Southwest Art, Wild West Magazine, New Mexico Magazine, Santa Fe Magazine, The Santa Fean, Western Art and Architecture and Fine Art Connoisseur.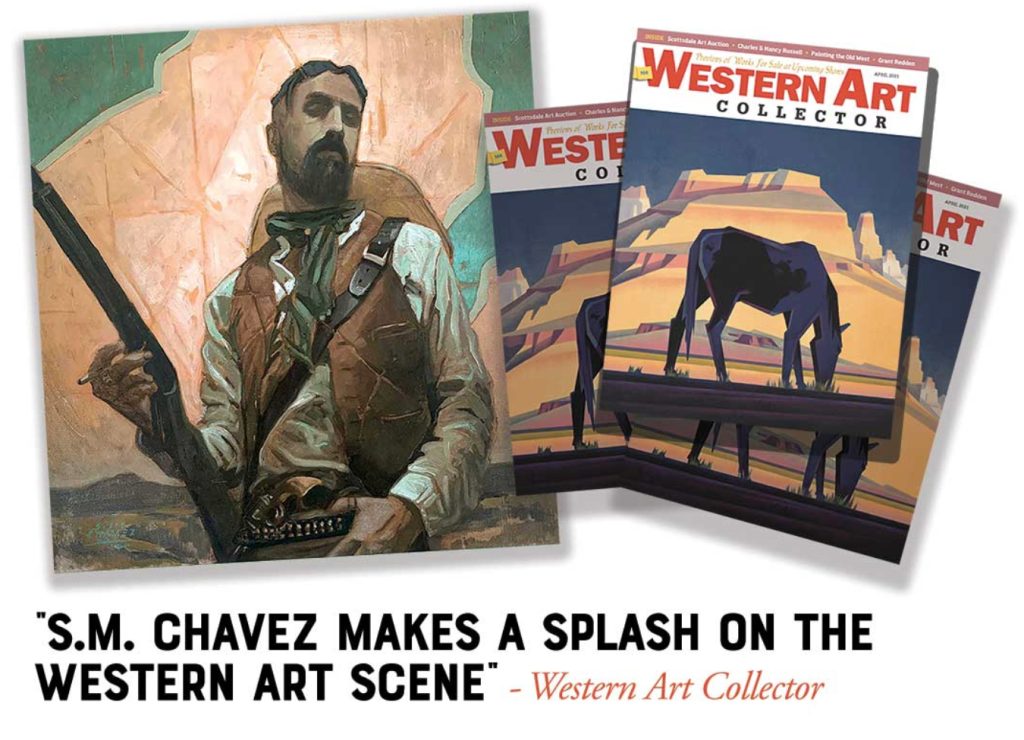 "It is ironic that the history of the Vaquero is a hidden one. Without the Vaquero, the west and the cowboy as we know it doesn't exist and neither does western art. It is my honor to be painting this subject with the same sense of duty and connection to place that the original cowboy must have felt. The work must be done. It's a passion. I'm happy to be doing it." — Sean Michael Chavez